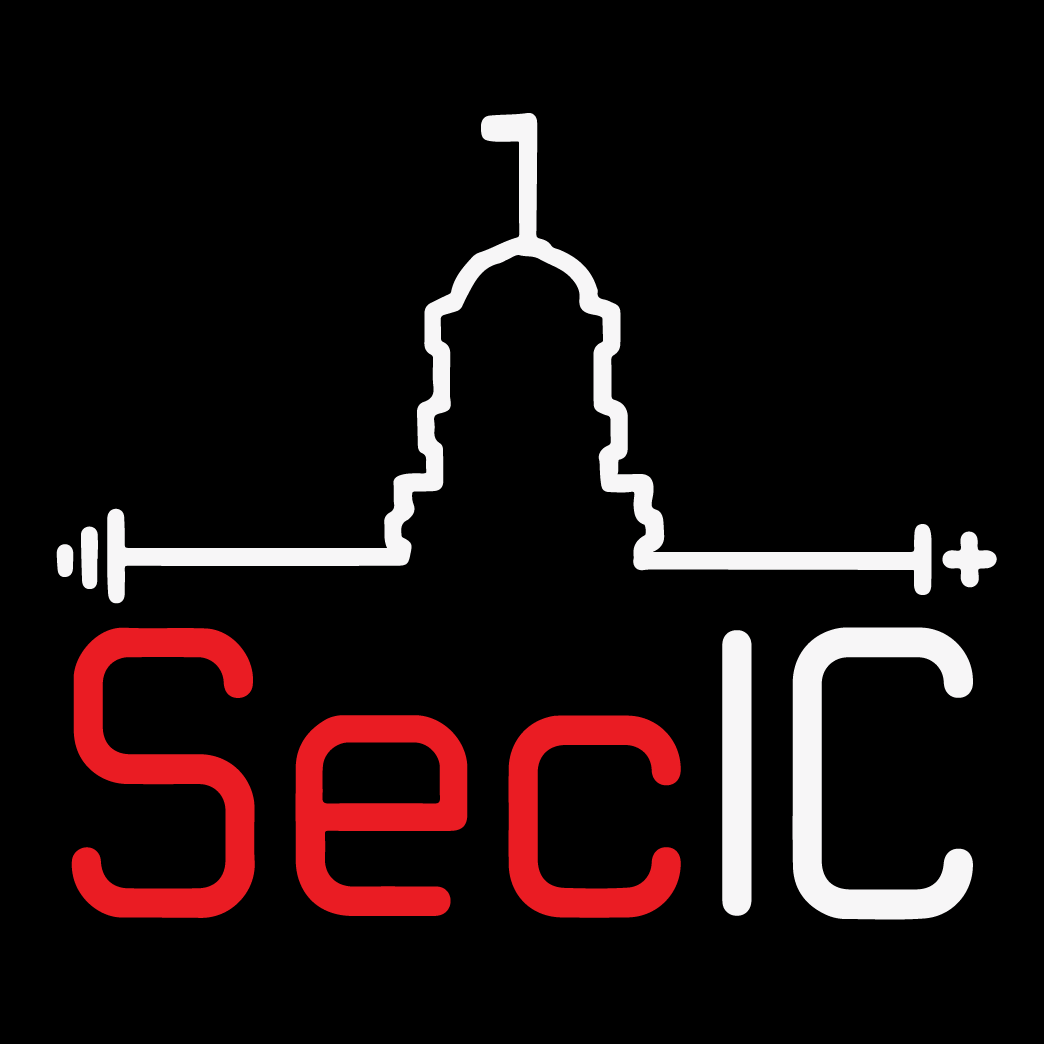 Sponsorship Information
SecIC is a 501(c)(3)
State Business No: 558526
Address: 143 Charles Dr., Iowa City, IA 52245
These sponsorships help cover the costs of our website and hosting, stickers, patches, meeting, appetizers/refreshments and external speaker's travel costs. Sponsoring at this level provides the following benefits:
Sponsor-provided banner hung in a prominent position in meeting space.
General space for brochures, material, or swag available at event.
Sponsor will be announced during opening talk (SecIC 101).
Sponsor logo on website displayed on the sponsorship month's schedule.
A representative (1) of the sponsor will have 60 minute exclusive one-on-one meeting with a member of the SecIC leadership team if so desired.
Sponsor has an opportunity to contribute to grab bag with branded items. (But is not required to)
If our defined option don't match your budget or you would like to make a more significant sponsorship - we'd love to hear from you. Send an email to info@secic.org and we'll figure something out.
Sponsor Responsibilities
Communicate with SecIC which benefits will be utilized so we can better support the sponsorship.
Provide any and all banners or signage appropriate to the sponsorship outlined above.
Provide any and all brochures, material, or swag appropriate to the sponsorship outlined above.
Provide logo for inclusion in announcements.
Available sponsorship slots can be found below
Month
Primary Sponsor
January
February
Robert Half Technology
March
April
May
June
July
Postmark
August
Robert Half Technology
September
October
ProCircular
November
December
| Month | Sponsor |
| --- | --- |
| Janurary | TekSystems |
| Feburary | |
| March | BSidesIowa |
| April | |
| May | |
| June | |
| July | |
| August | |
| September | Macchina |
| October | ProCircular, Inc. |
| November | |
| December | |
Sponsorship
If you're ready to sponsor a month, fill out the form below. You'll be emailed a receipt and we'll provide a formal charitable donation receipt at the meeting.
Someone will contact you shortly after payment is completed.